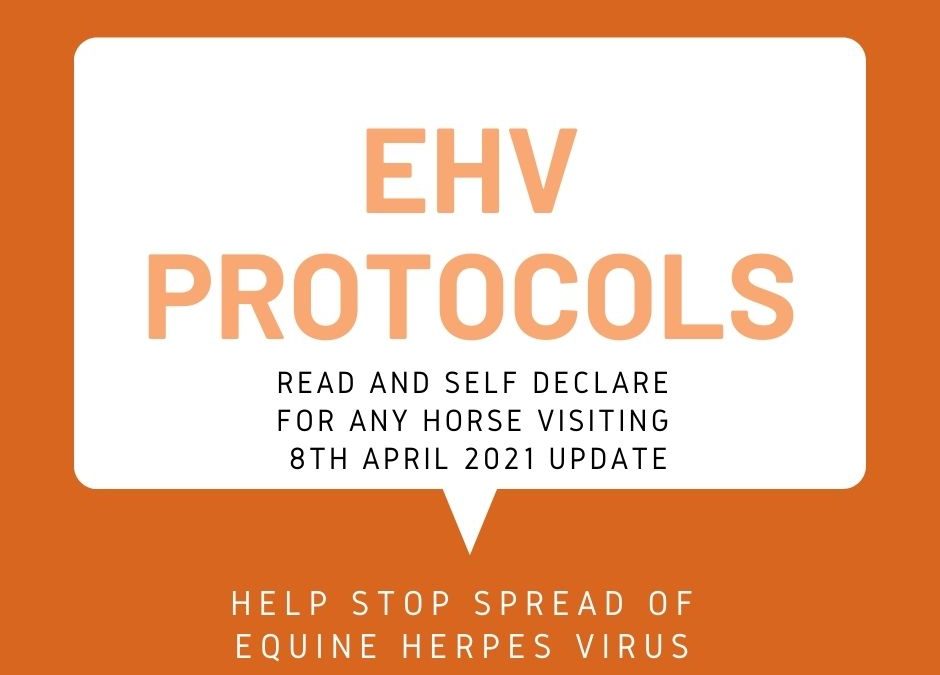 Equine Herpes Virus is a virus found in horses all over the world but sadly there have been recent cases in Scotland and Lindores Equestrian want to raise awareness to ensure all customers travelling to and from our venue are aware of the virus and do their bit to stop the spread.
Once a horse is infected, the virus remains in the system and can reactivate in the future. Of the four main types, EHV-1 and EHV-4 are the most common in the UK.
Lindores Equestrian are implementing strict biosecurity protocols to ensure our stabling and facilities are clean and disinfected. However, we need our customers to also do their bit to help stop the spread of the virus.
WHAT IS EQUINE HERPES VIRUS?
EHV-1 which can cause signs of respiratory disease in young horses (runny nose, coughing, raised temperature), abortion in pregnant mares (usually later in pregnancy and sometimes in large outbreaks involving multiple mares) and sometimes paralysis in horses (of all ages). The virus affects young horses more than older ones. Older horses are less likely to show signs of infection, but are just as likely to spread the virus.
EHV-4 which usually only has a minimal effect on breathing and can occasionally cause abortion
EHV-3 which is a reproductive disease that causes pox-like lesions on the penis of stallions and the vulva of mares
EHV-5 which is associated with an unusual type of lung condition in adult horses
FOR MORE DETAIL ABOUT EHV strains please read the very helpful British Equestrian Federation Website.
WHEN YOU BOOK TRAINING OR ATTEND A CAMP AT LINDORES YOU MUST COMPLY WITH THE NEW EHV PROTOCOLS WHICH ARE:
SELF DECLARE YOUR HORSE CURRENTLY SHOWS NONE OF THE CLINICAL SIGNS LISTED:
recent cough of unknown cause
recent nasal discharge of unknown cause
enlarged lymph notes
fever (>28.5 degrees Celsius)
recent onset of neurological signs of unknown cause
diarrhoea
SELF DECLARE THE FOLLOWING:
The horses travelling to Lindores Equestrian are not under current investigation for EHV infection
have not been in contact with and are not kept on the same premises as a horse known to have or be under investigation for EHV
have been resident in the UK for the last 28 days.
the temperature of the horse is not >38.5degrees Celsius (is so please do not travel and let us know)
We appreciate you're doing a lot to comply with our Covid Protocols and now we ask that you are fully aware of the EHV Protocols. Its hard to believe we live in a world where both equestrian and human pandemics can limit our travel and enjoy riding horses but with everyone's co-operation and the above protocols we will hopefully be able to live with the challenges forced upon us!
When training at Lindores you are agreeing to abide by the above self declaration.
Any questions on the above please don't hesitate to ask!