LEADING SCOTTISH EQUESTRIAN TRAINING VENUE, CROSS COUNTRY AND CAMP FACILITIES
Lindores Equestrian is a BHS Approved Training Venue dedicated to offering a range of facilities for Equestrians over every discipline. Pony Clubs, Riding Clubs, Private Individuals and International Riders are welcome and train here with their own horses.
Our facilities are extensive and suitable for riders of all ages and abilities.  Based in Fife, Lindores Equestrian is the No.1 Horse Holiday destination in Scotland, as voted by EQ magazine. It was also awarded Equestrian Business of the Year at the National HorseScotland awards in 2019.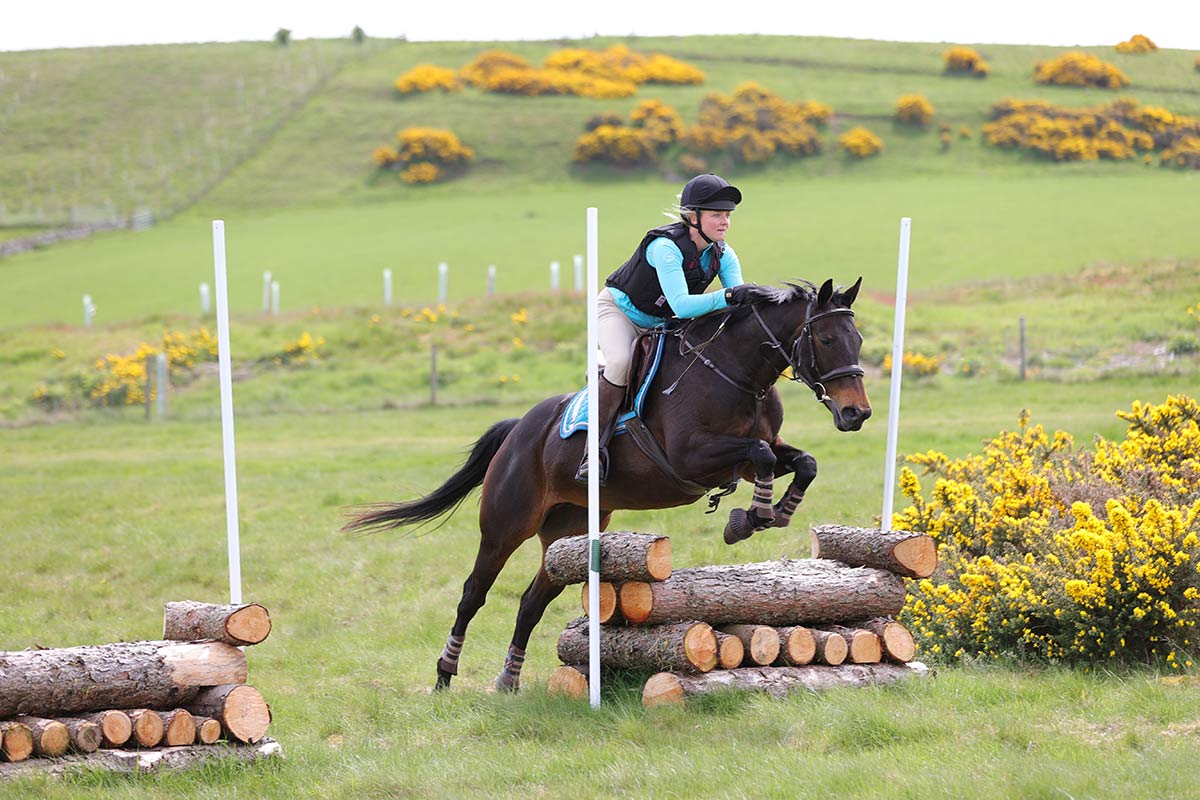 CROSS COUNTRY COURSE
160 Cross Country fences over 85 acres of good, authentic terrain. Jump heights 30cm-1.05m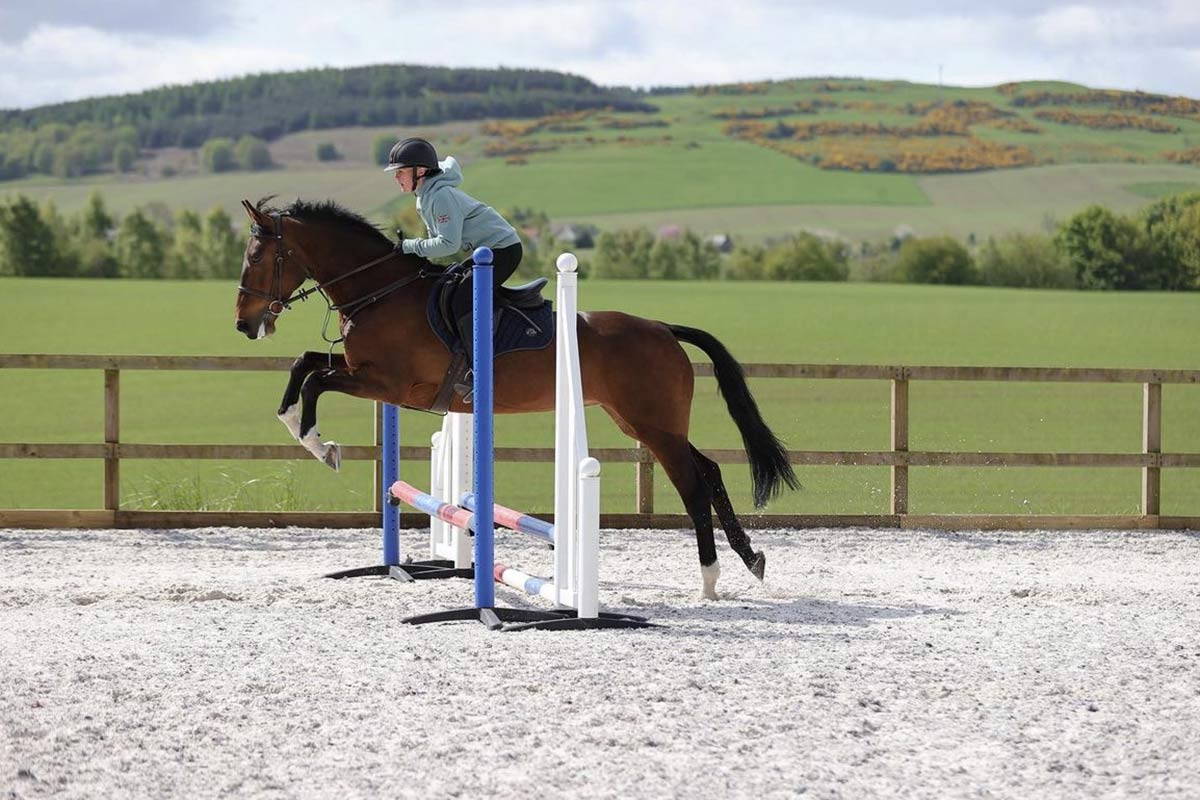 ARENA HIRE
60 x 40m outdoor arena surfaced with silica sand and Martin Collins Clopf fibre. Available with or without jumps.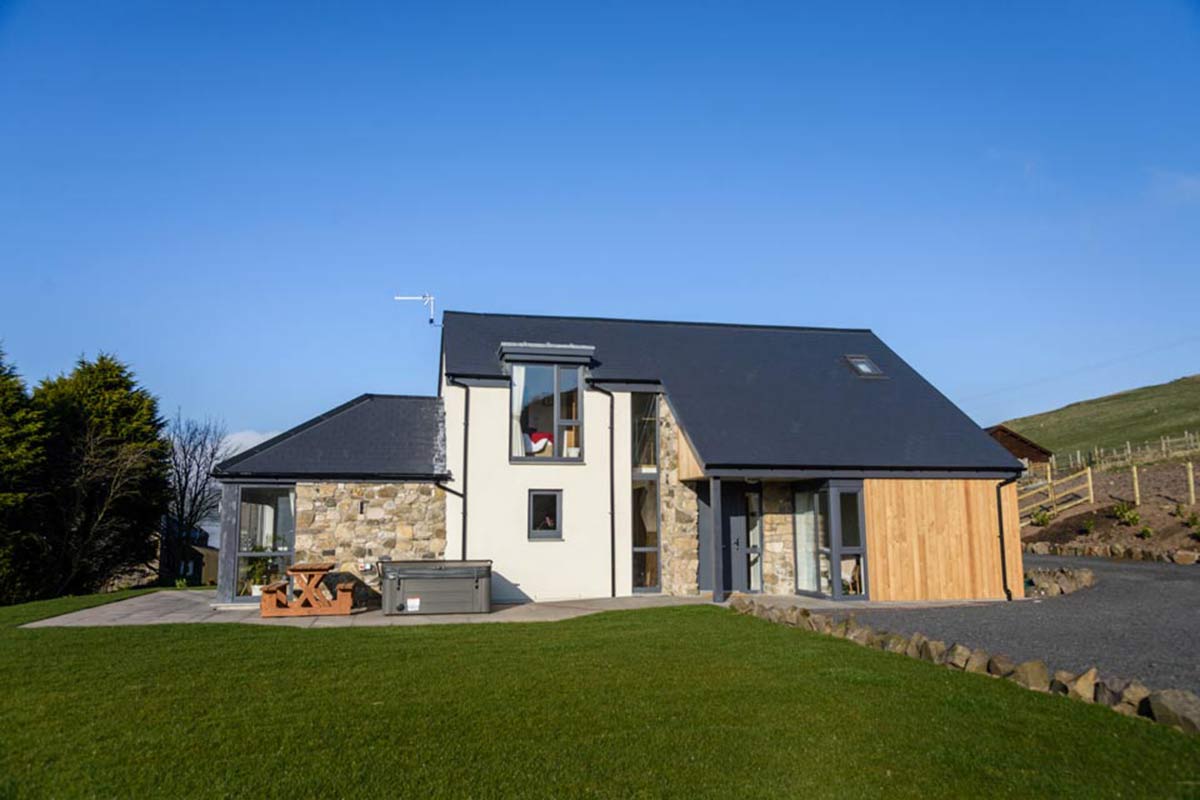 HORSE HOLIDAYS
Bring your horse to Lindores for a relaxing break. Enjoy the multiple facilities including our popular hacking route.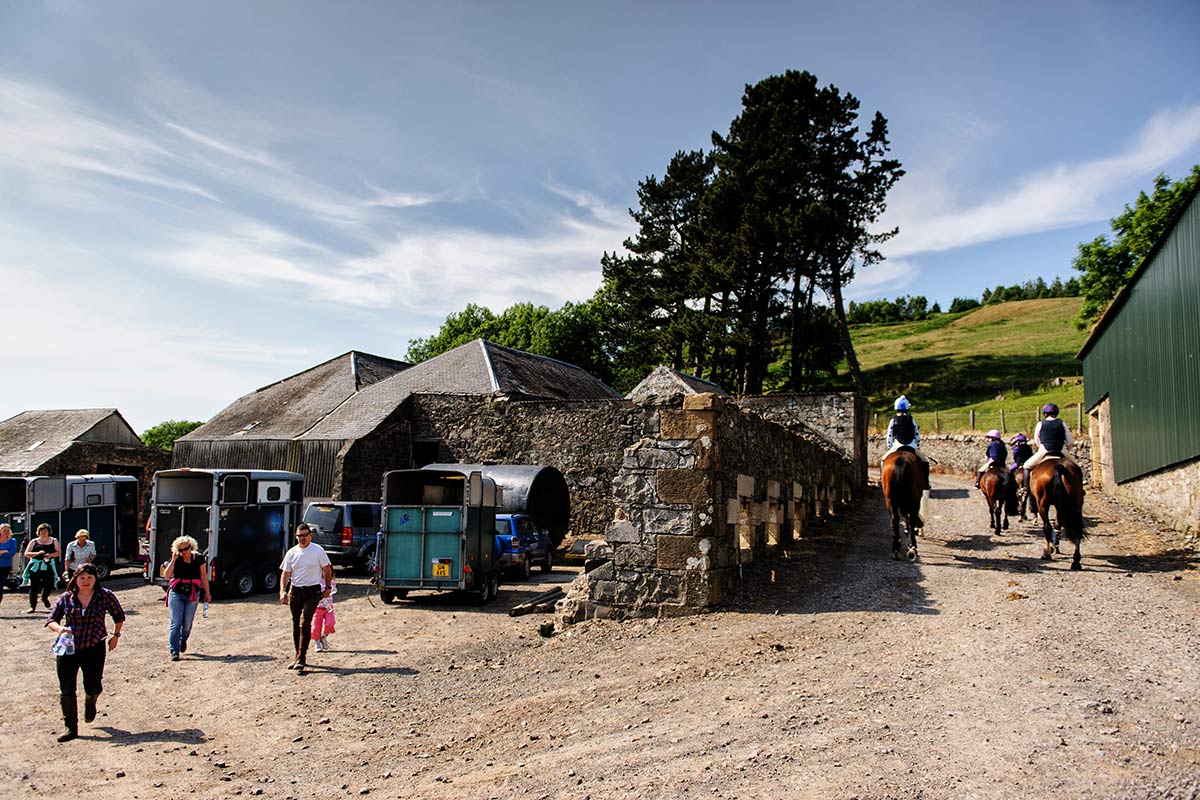 RUN A CAMP OR CLINIC
We have 7 different equestrian facilities, 36 stables, kitchen facilities, toilets and showers. There is also a range of accommodation from hook-ups for lorries to our luxury self-catering cottages.
CROSS COUNTRY JUMPS
Suitable for all levels, jumps from 30 cm up to 1.05m
Feature jumps include the water complex, steps, broken bridge, and drop-down cottage.
YEARS IN BUSINESS
In 1989, Frankie Black launched Lindores Cross Country – the first one in Central Scotland. The natural ground here at Lindores has played a massive part in the development of the Cross Country Course and the hill turf, gorse and landscape have made it a firm favourite amongst our loyal Equestrian customers.
STAY WITH US
We have 4 Luxury Self-Catering Holiday Houses here on the farm sleeping 2-8 guests. Come and stay with or without your horse – we can provide stabling with hay, straw or shavings.
Explore the farm on foot or horseback, enjoy the multiple equestrian facilities we have at Lindores or take a short drive to the beach at St Andrews.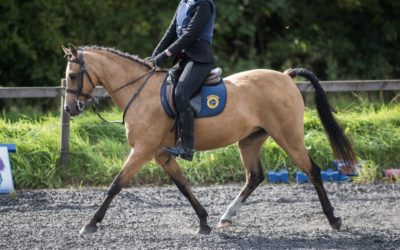 Heartbreaking sale of dream pony Coco Sweet-natured all rounder ideal for a very lucky rider ROSEDALE SPUN GOLD, 19yrs, dun mare, 12.3hh, 129.5cm is for sale. SOLD. Full wardrobe included. Coco is an absolute pleasure to own and will only go to a loving home. A...
read more