Photograph:  Front from left: Brooke Walker, Iona Landale, Emma Walker (Team Captain). Middle from left: Kelly Grant, Pollyanna Smith.  Back from left Roan Grant, Laura Patterson.
About the British Eventing Scotland u18 Team
A selection of the 'local' British Eventing under 18 Scottish Team visited their sponsor Lindores Equestrian just one week ahead of the National U18 Championships at Frickley Park.
What an awesome bunch they are! With the youngest rider in the team at 14 years old. The team at Lindores were blown away by their confidence, positive mind-set and extensive training calendar!
It's nice to get to know the team that are representing our nation. But alongside our fun Q&A's video clip above there is of course a more serious side which has involved working and training hard to get the results needed to be selected.
From the horses mouth
Each rider and horse qualified under the British Eventing Youth Programme and we couldn't be prouder of the hard work and dedication they have shown. said Anna Black, Manager at Lindores Equestrian.
Many of the riders have trained over the cross country fences at Lindores.
"I did cross country on Heaven for the very first time at Lindores. I remember getting so much confidence apart from I couldn't get him over the classic Lindores jump in the water! Thankfully that didn't last long!"
said Kelly Grant, who aged 15, is representing Scotland with Heaven for the first time in the 100 team.
Roan Grant, groom for Wills Oakden, is also making his debut appearance on the 100 team riding Caballo Rojo (stable name Will) and said:
"I'm really excited about being part of the team and I'm most looking forward to the cross country. It's been really nice to come and meet other team members tonight."
While the cross country is the phase that the team seem unanimously most excited about, the team are divided as to whether they are more apprehensive about the dressage phase, or the show jumping phase.
"I'm most looking forward to seeing all of my friends and getting to have another crack at 2* cross country"

"However I am slightly worried for the show jumping as I find Millie [who is 14.2hh] struggles with the horse distances. Being selected for the team means a lot and is made even more special by the fact we are competing for our country." said Ruth Farnsworth
Local rider Jemima Cross is no stranger to Lindores Equestrian and she is also making her Scottish Team debut, saying
"I am looking forward to representing Scotland at the Championships and being part of a great time. I am most apprehensive about letting Patrick [Village Crescendo] down."
As young athletes they all have great motivational advice to share.  Katie Edgar said:
"The best piece of advice was given to me by Ian Stark when I was 13 and I asked him how I could get on to a British Team. His advice was 'every time you go out competing do your very best for yourself. My advice for any rider chasing their dreams would be never give up. You only get out what you put in."
Jodie Craig, who is also making her debut appearance agrees,
"You may think that you are the only one having problems or difficulties but you're not. The only way to improve and get better is to work through these coming out even stronger each time you ride. As the famous saying goes 'we learn from our mistakes'. It is also important to sometimes take the time to realise how far you have come as I find this motivates me to work harder."
When speaking to individuals they are all excited about the opportunity to ride together as a whole team for their country. Let's get behind them all and show them our support.
Keep following us because we'll be sharing more about the team and their progress for Frickley Park National U18 Championships from 25thJuly  – 28thJuly 2019.
And in case you missed their last minute drop fence preparation – you can watch it on our Lindores Equestrian Facebook page

You can follow us on our social media channels @lindoresquestrian and visit www.lindoresxc.co.uk.  
#LindoresEquestrian           #TeamScotlandu18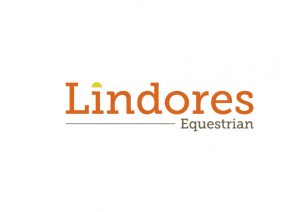 Equestrian Business of the Year 2019 at national horsescotland awards.
Stay in touch with Lindores Equestrian
Website – www.lindoresxc.co.uk
Facebook – www.facebook.co.uk/lindoresequestrian
Instagram – www.instagram.co.uk/lindoresequestrian
Twitter – www.twitter.co.uk/lindoresxc
Lindores – Stay Ride Relax
Website – www.lindores.co.uk
Facebook – www.facebook.co.uk/lindoresstay
Instagram – www.instagram.co.uk/lindoresstay
Twitter – www.twitter.co.uk/lindoresstay
Be part of British Eventing Youth Programme – Find out more
#lindoresequestrian          #TeamScotlandu18