Local Star Lucas Set is Muse of Charity Sculpture Trail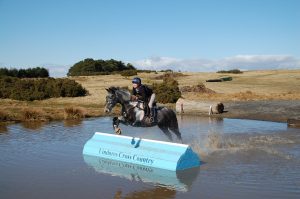 Charity, World Horse Welfare, which helps horses both in the UK and across the globe is this year launching a series of horse sculpture trails around the country and local rescue horse, Lucas, is the inspiration behind the trail!
World Horse Welfare Lucas was rescued by the charity as a yearling from a freezing field in January 2013, where he was living with his mother – both of whom were fighting to survive the harsh winter weather. Lucas was nursed back to health and was soon ready to find a new home as a youngster with a bright future ahead of him.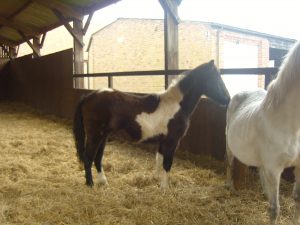 Colleen Macrae wanted to take on a youngster and knew about World Horse Welfare as she'd fundraised for the charity in the past. She said:
"To be honest, it was love at first sight! I was searching for a horse that would be a general allrounder and happy to compete across various disciplines. In order to do that, I wanted a youngster who seemed bright, curious and willing to learn. When I first went to visit Lucas at Hall Farm, we walked a little around the field together, getting to know one another. He was completely obsessed with my gloves, so I took one off and threw it about 20 metres away from me. Much to my surprise, he went trotting off to go and fetch it, and we repeated it several times as if he was a Labrador! After that, I knew he would fit into our family perfectly!
"Lucas' real enthusiasm lies with his jumping! He's a very confident ride both Showjumping and Cross Country, with an impressive amount of scope for such a little horse! I've always loved Showing and Dressage, so Eventing and Working Hunter has become our middle ground. Lucas and I take part in everything; he's been very successful in the working hunter ring, always jumping fabulous clear rounds!"
Lucas was live sculpted for the horse trail by acclaimed sculptor, Judy Boyt (who crafted the famous Badminton Horse Trials trophy) in late 2018 and his 11hh sculpture has now been used to create the mould for production of the 40 fibreglass horse trail sculptures.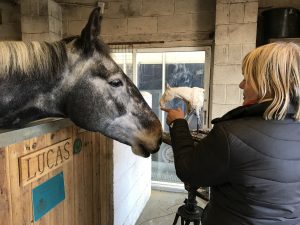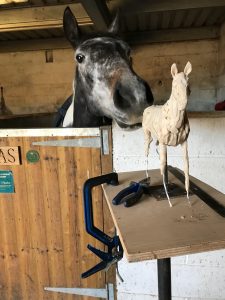 The 40 horses will be a combination of 11hh sculptures and miniature maquettes standing at around 35cm high, with each one designed and painted by a leading artist, equestrian personality or celebrity.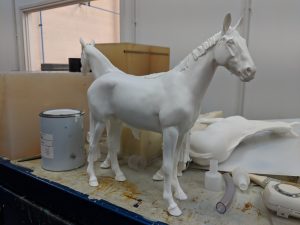 The World Horse Trail will be on display across the town of Windsor in April before moving on to the King's Road in Chelsea, London. There will also be a travelling trail which will begin its journey at the Royal Windsor Horse Show in May where World Horse Welfare is Charity of the Year and where Lucas will also be competing.
There will also be a miniature trail on display at World Horse Welfare's Belwade Farm near Aboyne, Aberdeenshire and visitors can see this throughout the Summer months.
Find out more at: www.worldhorsewelfare.org/world-horse-trail
Watch Colleen and Lucas promo film here at Lindores Equestrian in March 2019 on social media:
Facebook: www.facebook.com/worldhorsewelfare
Instagram: www.instagram.co.uk/@horsecharity