Lindores Equestrian Launch Innovative Pace Training Facility.
Lindores are extremely excited to announce our collaboration with Optimum Time to launch Scotland's first ever pace training facility with stopwatch hire.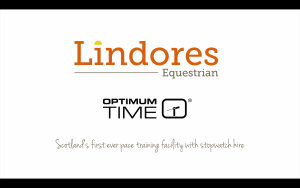 The innovative pace training facility called Lindores Optimum Time Trial incorporates optional British Eventing style 80cm and 1m cross country fences located around a safe grass track with 30 second meter markers set for Pony Cub and BE80, BE90 and BE100 speeds.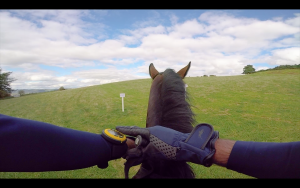 The Lindores Optimum Time Trial will allow riders to safely practice balanced and controlled pace using a stop watch to familiarise themselves with the correct pace they need to be travelling at in order to remain within the time when competing at cross country events.
The track is also designed to help riders increase their horse's fitness levels to help prepare them for competitive events. The full track is on good going grass and located within view of the established Lindores Cross Country ground, but it is designed to be far apart to offer space for safe riding and training.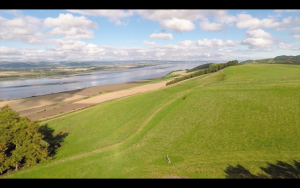 Anna Black, Manager of Lindores Equestrian said, "We're so excited to be offering something completely new to the equestrian training market. Lindores developments are consistently driven by customer and market demands and thanks to our ability to listen and continually invest Lindores Equestrian continues to cater for riders of all abilities whether their priority is pleasure or progression.
"The project has been underway since 2017 because of the team's strong desire to collaborate with Optimum Time. Riding with a stopwatch can be a daunting process and safety in the sport is paramount so anything we can do to help riders and instructors practice balanced, controlled pace is a positive move forward. We are delighted that instructors and riders, camp hosts and horse holiday guests can now take full advantage of this new training tool centrally located in Scotland."
Tim Hawkins Co-owner of Optimum Time, the UK's leading stopwatch manufacturer for the equestrian industry provides stopwatches for all levels of equestrian Eventers globally.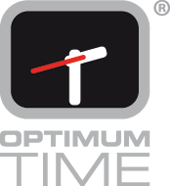 Tim said, "Lindores Equestrian presented this innovative concept of a pace track to help riders practice the correct pace for their competitive level.  Optimum Time supports the provision of safe riding facilities and encourages all riders competing at BE80 level and above to practice balanced and well-paced riding and what better way than at Lindores Equestrian with an Optimum Time watch. Optimum Time watches are easy to use, engineered into bespoke design and iconic within the eventing industry. The collaboration between Lindores Equestrian and Optimum Time is representative of their forward thinking innovative brands."
Be sure to watch the Lindores Optimum Time Trial demo film on You Tube with rider and instructor James Oakden BHSA I riding SVS Upbeat.  His commentary is ideal for riders or instructors wanting to be the first to know how to use the brand new pace track.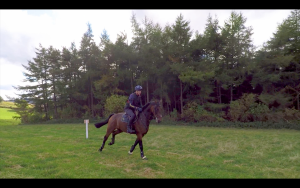 How to book
The Lindores Optimum Time Trial can be used by any rider, camp attendee or horse holiday guest hiring Lindores Cross Country course.
To book the Optimum Time Trial Click here <www.lindoresxc.co.uk/online-booking> and select 'Cross Country hire with NEW Optimum Time Trial' in the facility drop down menu.
How to hire a stopwatch
Riders have the option to hire an Optimum Time stopwatch from Lindores Equestrian whilst using the Lindores Cross Country training facility.   To do this please add in your booking comments and ask at reception. There is a small security deposit and a £5 hire charge.
Lindores Optimum Time Trial opens March 2018. 
Any customers wanting to find out more about Optimum Time watches visit www.optimumtime.co.uk.
Any customers wanting to experience a Lindores horse holiday and stay in the luxury accommodation before trialling the Lindores Optimum Time Trial should view the luxury lodges here: www.lindores.co.uk 
STAY CONNECTED 
www.facebook.com/lindoresequestrian
www.instagram.com/lindoresequestrian
Email: equestrian@lindores.co.uk
Website: www.lindoresxc.co.uk
Address: Lindores Equestrian Ltd, Braeside of Lindores, Newburgh, Fife,  KY14 6HU
Telephone: 07736 044 058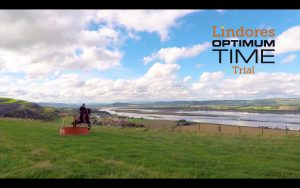 We look forward to welcoming you to Lindores. Nominated Equestrian Business of the Year 2018 and 2017 by HorseScotland.